THEN/HiER Events
THEN/HiER Fifth Annual Regional Conference,
Finding Franklin: New Approaches to Teaching Canadian History
, June 4 and 5, 2015, Ottawa ON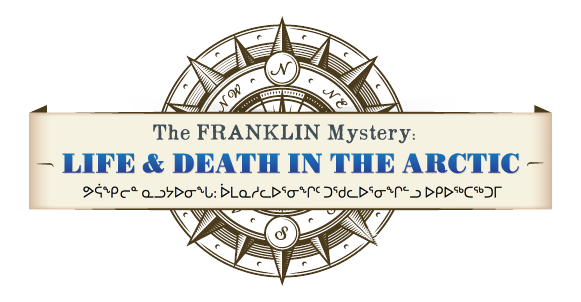 This symposium featured speakers from the Great Unsolved Mysteries in Canadian History (GUMICH), the Nunavut Department of Education (NDE), Parks Canada, and the Centre for Oral History at Concordia University. Its focus was on new approaches to teaching and learning history through curriculum materials and a new GUMICH website developed around the search for the missing Franklin ships, The Franklin Mystery: Life and Death in the Arctic. View videos of presentations.
Keynote address by Chad Gaffield and THEN/HiER reception at Congress, June 3, 2015
THEN/HiER co-hosted a reception at the Congress of the Humanities and Social Sciences with the Canadian Association of Foundations of Education (CAFE) and the Educational Research Unit (ERU), University of Ottawa. The reception followed a keynote address by Chad Gaffield, Past President of the Social Sciences and Humanities Research Council (SSHRC) and current Professor of History and University Research Chair in Digital Scholarship at the University of Ottawa. The keynote was titled "Micro History, Macro Interpretations, and Mass Schooling: Understanding Canada@150."
THEN/HiER Graduate Student Panel at the Canadian Historical Association (CHA) Annual Conference, June 3, 2015
Six members of THEN/HiER's Graduate Student Committees presented at the CHA Annual Conference on June 3, 2015. The panel, titled "Why should history education research matter to historians?" included Cynthia Wallace-Casey, Mary Chaktsiris and David Scott from the anglophone committee; and Raphaël Gani, Geneviève Goulet and Marie-Hélène Brunet from the francophone committee. Stéphane Lévesque facilitated and commented on the panel. For those who missed it, a video of the panel has been posted here.
Book Launch and Reception at CHEA 2014
At the Canadian History of Education Association (CHEA) conference, held October 23 to 26, 2014 in Saskatoon, THEN/HiER held a book launch and reception for its third title in the THEN/HiER series, Becoming a History Teacher: Sustaining Practices in Historical Thinking and Knowing.
THEN/HiER Fourth Annual Regional Conference,
Objects Matter: Making Histories in Museums
, Monday October 7, 2013, Vancouver, BC

This conference was designed to bring together graduate students, professors, teachers, museum educators and community members. Topics included issues of historical consciousness; indigenous knowledges; and inclusive, community-based museology. In addition to speakers, there were break-out sessions led by graduate students which explored how museums can connect with social studies/history curricula and historical consciousness, using multiple perspectives in history education, indigenous histories, and the practices of participatory museology. Read more.
THEN/HiER and the CSHC Reception at AERA 2013
THEN/HiER and the CSHC sponsored a reception at the AERA conference in San Francisco on Saturday, April 27, 2013, from 7:45 to 10:00 pm in the Cypress/Monterey Room at the Sir Francis Drake Hotel.

THEN/HiER Third Annual Regional Conference, History and Emotion: Between Collective Memory and Historical Thinking, Quebec City, October 25, 2012
THEN/HiER's Francophone Graduate Student Committee organized a French-language Annual Regional Conference which took place on October 25, 2012 at the Université Laval in Quebec City with the theme of historical empathy, History and Emotion: Between Collective Memory and Historical Thinking. As the title suggests, participants looked at the emotional aspects involved in the teaching and learning of history.
THEN/HiER Events at the American Educational Research Association (AERA) 2012 Conference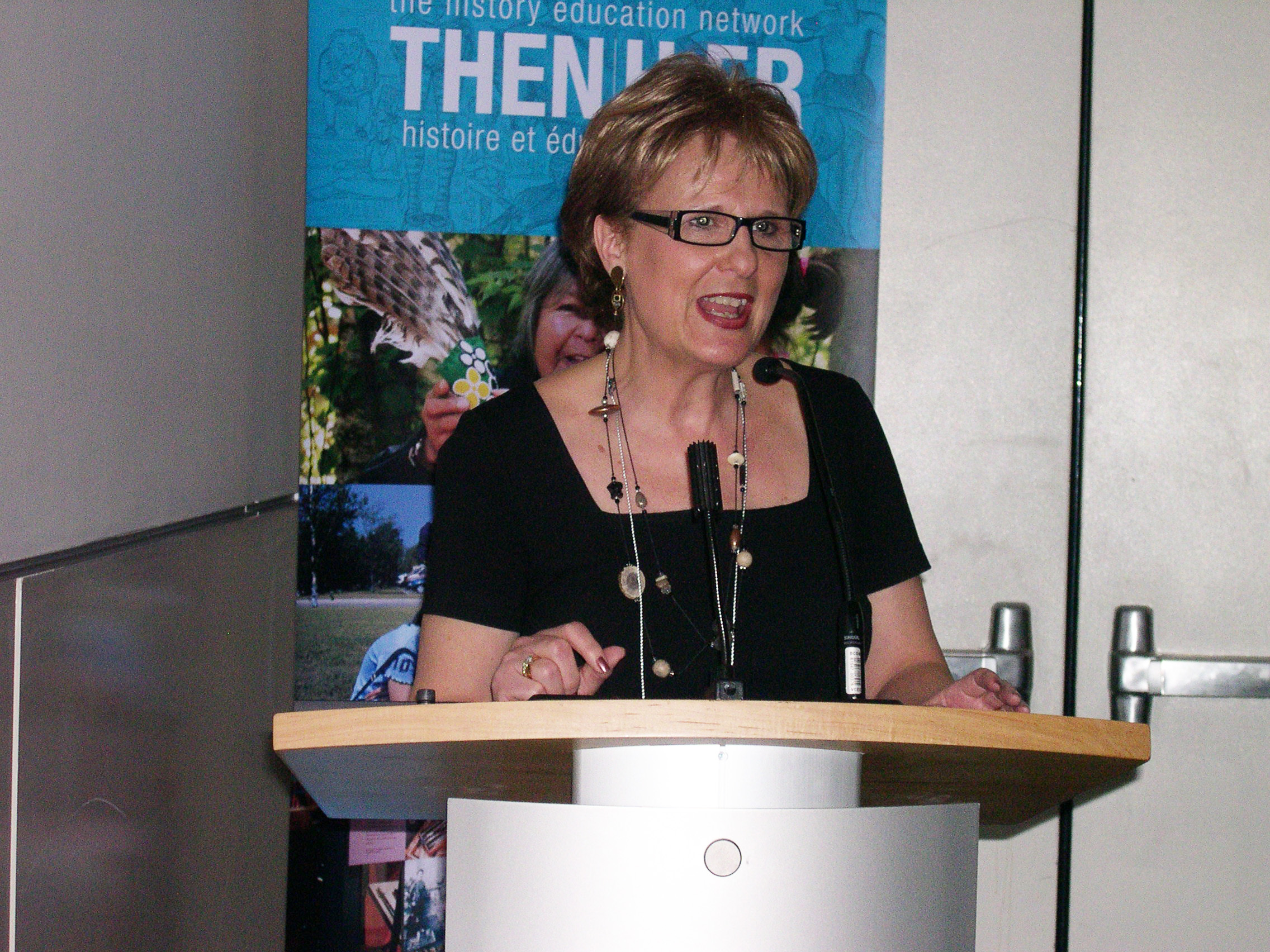 Between April 13 and 17, 2012, thousands of scholars descended on the Vancouver, British Columbia waterfront for the Annual Meeting of the American Educational Research Association (AERA). The Teaching History Special Interest Group (TH-SIG) had a strong program this year, with two symposia, two paper sessions, and three roundtable sessions. Every session was very well attended, and all sessions prompted interesting questions and discussion (some vigorous!). Penney Clark, Director, THEN/HiER organized a panel titled "Race and Nation in Canadian History Education." Presenters were Penney Clark, Michael Marker, Marc-André Ethier, Peter Seixas, and James Miles.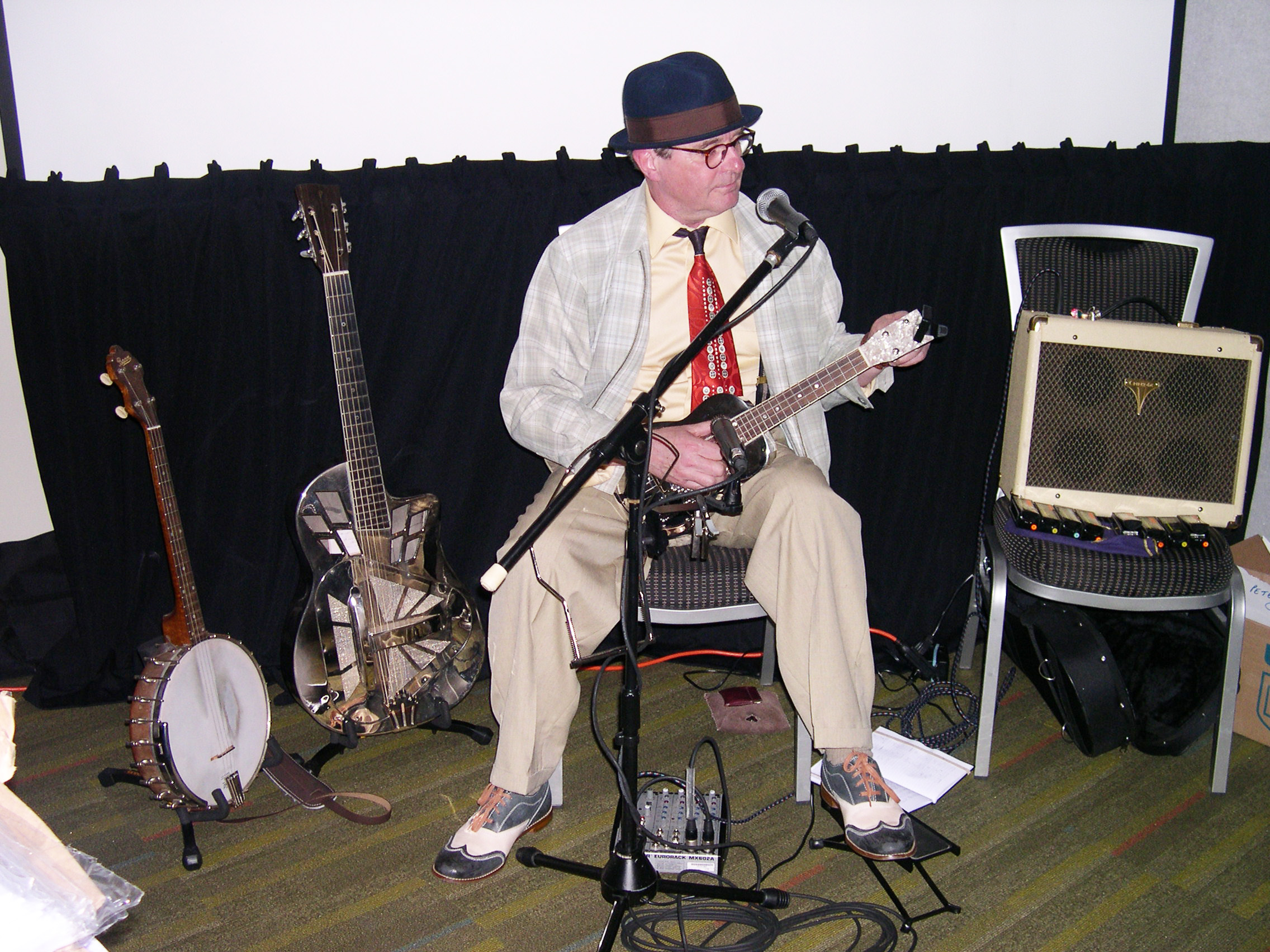 In addition to the academic sessions, THEN/HiER and UBC's Centre for the Study of Historical Consciousness hosted a sumptuous reception after the Business Meeting on Saturday, April 14. With Jim Houston playing melodious music in the background, attendees visited, all the while enjoying fine beverages and delicious food.
2012 Symposium - Museums as Sites of Historical Consciousness
The purpose of this event, organized by THEN/HiER Executive Board Member Viviane Gosselin, held April 11 and 12 at the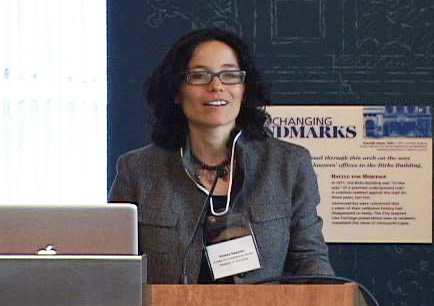 Museum of Vancouver, was to workshop chapters for the fourth edited collection in THEN/HiER's book series. Contributors include practitioners and academics from a range of disciplines who consider historical literacy and the formation of historical consciousness within various museum and heritage site settings. Other members of the museum community from Vancouver and across the country participated and provided feedback to contributors. This symposium, and the forthcoming book, was generously supported through a SSHRC Aid to Research Workshops and Conferences grant.
THEN/HiER Second Annual Regional Conference, Imagining Gateways: Collaboration and Innovation in Teaching and Learning History,

October 27-29, 2011

,

Halifax, Nova Scotia
In collaboration with the Nova Scotia Social Studies Teachers' Association, the Nova Scotia Archives, and the Canadian Museum of Immigration at Pier 21, THEN/HiER held three days of discussion with historians, history educators, museum staff, and community members interested in pedagogy and practice related to history teaching and learning, especially through narratives of migration. The purpose of this national conference was to bring together people who are working in history education but may not necessarily connect. The three-day event featured tours and discussions at the Canadian Museum of Immigration at Pier 21, a keynote presentation by immigration historian Lisa Chilton, and a panel discussion with other historians and award-winning Nova Scotia teachers about ways to collaborate and extend their practice on local history and the topic of immigration. Read more.
2011 Symposium - The Many Faces of History Teacher Education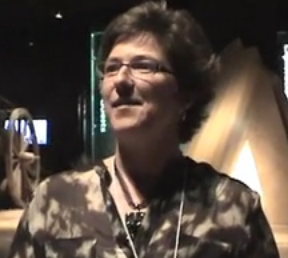 Becoming a History Teacher in Canada: Sustaining Practices in Historical Thinking and Knowing. This is the working title of another book in the THEN/HiER series edited by board members Ruth Sandwell (OISE/UT) and Amy von Heyking (University of Lethbridge). The chapters for this edited book were presented by the authors and critiqued by other contributors at the THEN/HiER invited symposium The Many Faces of History Teacher Education held in Calgary in April 2011. According to the editors, "A revolution in history education in recent years is propelling historical thinking and knowing to the forefront of history and social studies education in North America and beyond. Teachers, university teacher education programs, schools and Ministries of Education across Canada are embracing a new approach to history teaching and learning, one that promises to replace rote learning and memorization with the richer and deeper disciplinary understanding that comes from knowing how history is made."
THEN/HiER First Annual Regional Conference, Teaching History in Diverse Venues: A Workshop Linking Historians and Educators in Bettering History Education Practice, November 4, 2010
Watch the video of Christopher Dummitt's presentation "After Inclusiveness: The Future of Canadian History."
2010 Symposium - Playing with Technology in History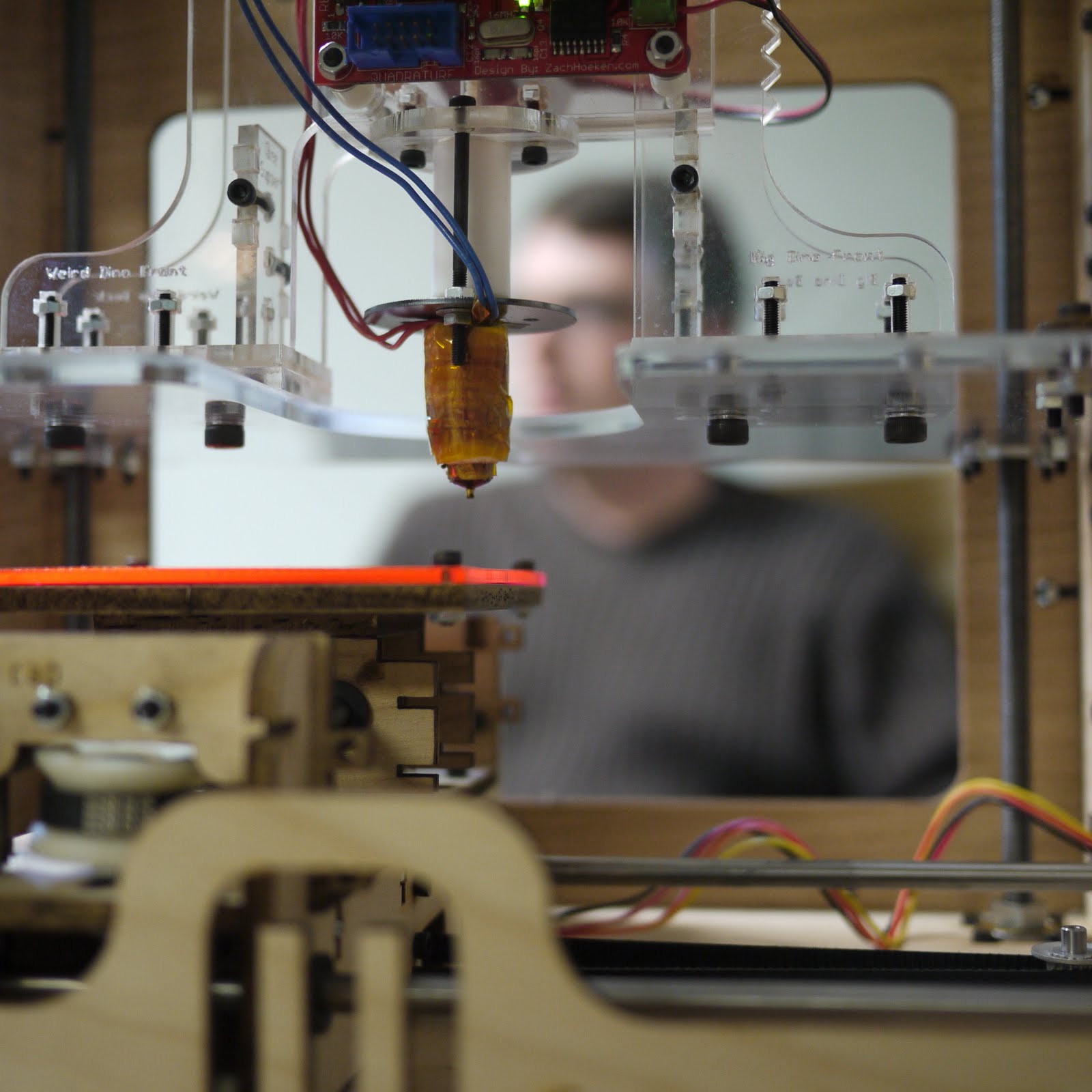 This THEN/HiER symposium held on April 29 and 30 in Niagara-on-the-Lake in Ontario organized by Executive Board member Kevin Kee was a great success! The purpose of this "unconference" was to explore using technology in history education. Comments from some of the participants include: "I spent a fair amount of time wondering how all the 'play' we talked about can be connected to the serious purposes of teaching and learning about the past. … At a minimum, however, it seems to me that if historians are willing to be a little more playful, we are more likely to engage a wider audience for our work" (Mills Kelly, Associate Professor, Department of History and Art History and Associate Director, Center for History and New Media at George Mason University); and, "the particular combination of playful openness and then focused productive work was really appealing and invigorating. Best of both worlds" (Josh Greenberg, Director of Digital Strategy and Scholarship, New York Public Library). Papers from the symposium will be used for an edited book titled Pastplay.
Historical Thinking Project National Meetings, 2010 to 2012
THEN/HiER has sponsored three Historical Thinking Project national meetings in Toronto, attended by instructional leaders, teachers, leading history education scholars, representatives from ministries of education from almost every province and territory, publishers, heads of a number of provincial teaching associations, and representatives from various other stakeholders. The meetings' themes have been: A Big Step Forward: Historical Thinking in Provincial Curricula, Assessments and Professional Development (2010); Continuing the Momentum (2011); and Assessment of Historical Thinking (2012).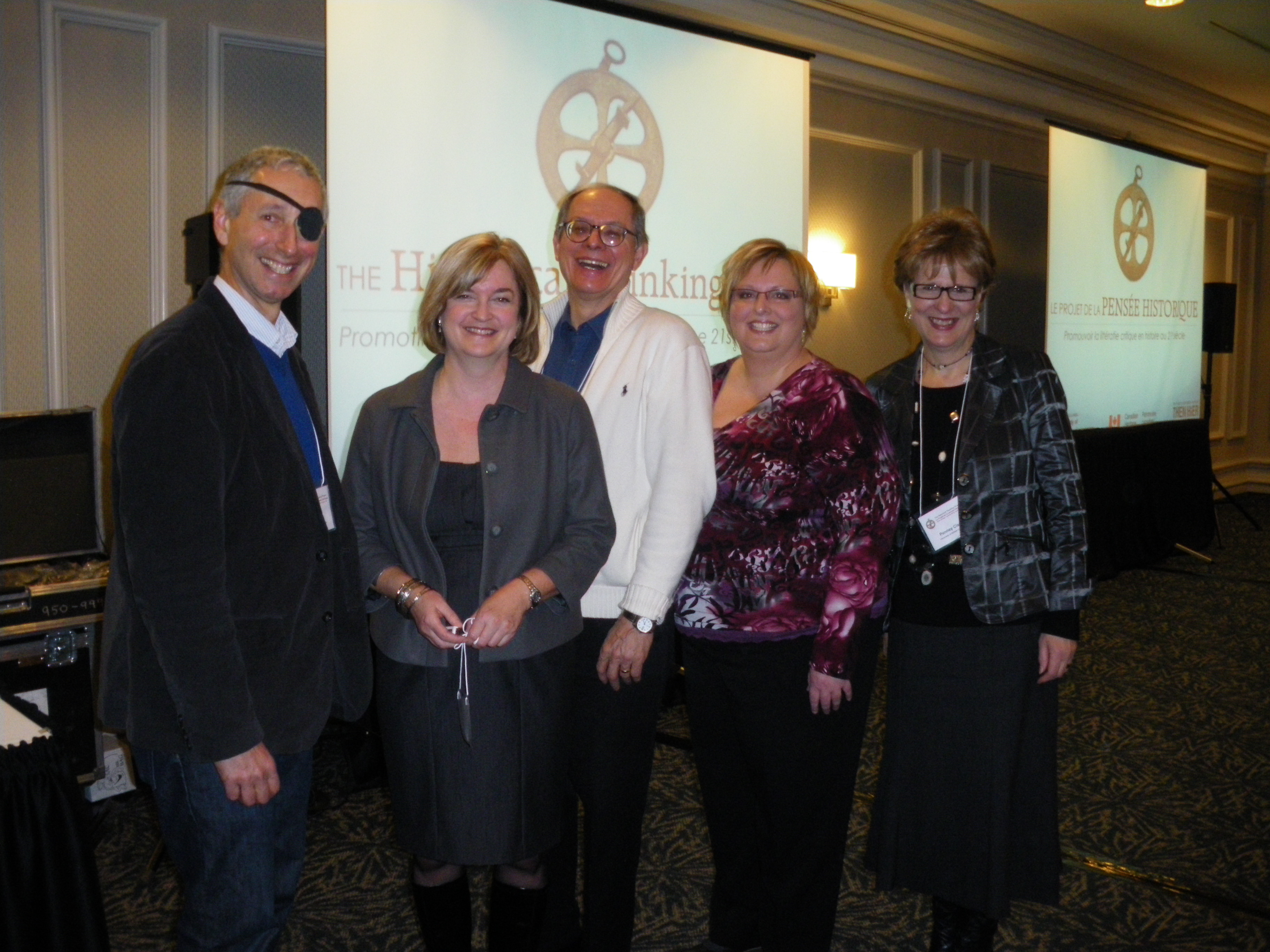 2009 Invited Symposium for Contributors to New Possibilities for the Past: Shaping History Education in Canada
The purpose of this one-day symposium, organized and led by Penney Clark, and held on February 9, 2009, was to critique each chapter of our first edited volume, New Possibilities for the Past: Shaping History Education in Canada. All participants read a draft of each chapter in preparation for the day. Attendees were Jocelyn Létourneau, Université Laval; Stéphane Lévesque, University of Ottawa; Peter Seixas, University of British Columbia; Kent den Heyer, University of Alberta; Amy von Heyking, University of Lethbridge; Tom Morton, retired teacher, Vancouver School Board; Ruth Sandwell, Ontario Institute for Studies in Education/ University of Toronto; Viviane Gosselin, doctoral student, University of British Columbia; Kevin Kee, Brock University; Carla Peck, University of Alberta; Marc André Ethier, Université de Montréal; Alan Sears, University of New Brunswick; and Anne Marie Goodfellow, Network Manager.
This session was followed by an evening presentation by Jocelyn Létourneau and Peter Seixas on the findings of their research project Canadians and Their Pasts/Les Canadiens et leurs passés (Community-University Research Alliance SSHRC project – Jocelyn Létourneau, Principal Investigator).
THEN/HiER Initial Meetings
THEN/HiER's inaugural meeting took place at the Ontario Institute for Studies in Education/University of Toronto in January of 2005.
The second meeting of THEN/HiER participants, organized by Peter Seixas, UBC, and Ruth Sandwell, OISE/UofT, took place in April 2006 at the Peter Wall Centre, University of British Columbia.