Teaching History in an Age of Pervasive Computing: The Case for Games (Kevin Kee and Shawn Graham)
Kevin Kee, Department of History, Brock University, and Shawn Graham, College of Liberal Arts, Grand Canyon University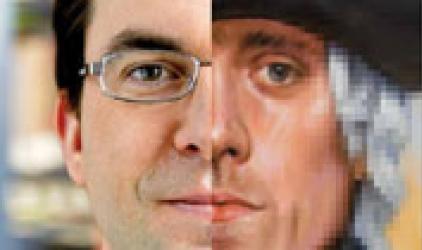 Historians have always been "interactive" with the content that we study, constantly challenging, reworking, and indeed, "remixing" information to "do history." And we have incorporated that "interactivity" into our teaching, analyzing primary and secondary sources with our students in seminars, and helping students draw on those sources to craft their own historical narratives. But we also need to become interactive in the way that we teach with computer technologies.
There has always been a World Wide Web for the undergraduates in our classes. Personal computers were first introduced en masse into primary and secondary education in the 1980s, and those students have already graduated from university. Computers went, in the span of a few years, from being a rarity to commonplace. We now live in an age of pervasive computing, in which digital devices proliferate into every corner of our lives.
How can we most effectively teach history in an age of pervasive computing, where interactivity with (rather than consumption of) media, in the context of social networks (rather than in isolation) is key? Not through "Web sites" or "bulletin board forum posts." These are interim technologies – what historian John Lutz called the "horseless carriages" of the computer revolution. Instead, we need to progress to "the automobile." One phrase expressed the new invention in terms of existing technology; the other coined a completely new idea to describe the technology. Just as the arrival of "the automobile" coincided with mass production and mass access, the new way of interacting with digital media has started to create its own idioms and metaphors, such as social apps, Facebook, MySpace, Machinima, and MMORPGs.
These last two terms are connected to computer games, the most exciting, technically demanding, computing applications today – the digital media "automobiles" of the 21st century. Game technologies drive the development and evolution of computer hardware, artificial intelligence, database management, and a host of allied technologies. Game studies are growing, but the nascent discipline has been dominated by computer science and psychology research.
The humanities have much to offer as well. Games, for their part, have shown great interest in the humanities, and especially in history. A substantial portion of PC-based games that have sold at least one million units have been based on a historical theme, or have employed historical tropes. Clearly, given that many all-time best selling computer games have historical themes, there is room for humanities- and history-based analyses of computer games, and consideration of how best to use this popularity to further the teaching and learning of history.
We believe that the best way to teach history in an age of pervasive computing is through collaborative learning with computer games. Games should be used in our undergraduate courses in much the same way that we have used texts. While the academic literature has championed games as a teaching "tool," we take a different view: that these are artefacts that should be deconstructed, in the manner of historiography. We know that students can build on their analysis of games by creating their own histories through game "mods" (modifications of commercial games). Through this process students can move beyond analysis, and modding, to collaboratively developing their own games, in much the same way that they write research papers. In these ways, historians can tap the potential – whilst avoiding the pitfalls – of learning with games.
Read the draft of this chapter, and others, for an upcoming book based on the Playing with Technology symposium.