Objects as Evidence (Linda Levstik)
Linda Levstik, Professor, Social Studies/Humanities Education, University of Kentucky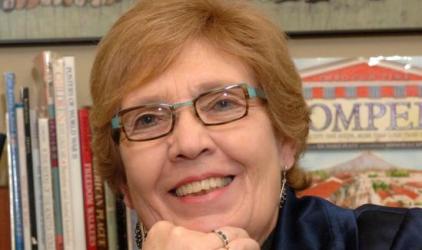 Recently, two seventh graders described school history as "15 topics and they are the same things every year." In their experience, history "never [included] what happened with the poor, or even the medium … average person." A pilot inquiry into the experiences of people living in an historic "working poor" neighborhood changed all that and allowed my colleague, archaeologist Gwynn Henderson, and I to investigate the impact of archaeological inquiry on students' thinking about historical and contemporary civic agency.
Our study rests upon the same premise as my earlier work, that an important measure of a democratic society lies in the degree to which its members exercise individual and collective agency in informed, intelligent, and humane ways. I see historical inquiry as crucial preparation for such personal and civic agency, but only to the extent it engages students in examining the breadth of what it has meant to be human and humane (or inhumane) across time and place. As a result, I am interested in exploring ways to move beyond what Ayers, in his book In the Presence of Mine Enemies: The Civil War in the Heart of America, 1859-1864 (Norton and Co., 2004), identifies as "history for comfort," to a history curriculum that investigates the historical roots of democratic dilemmas and examines differential agency in responding to these dilemmas. At present, I see far too little of this happening in test-stressed schools.
It could be otherwise.
In some classrooms it is otherwise and in some of these, archaeology offers a template for inquiry into the lives of otherwise marginalized people. My recent work with Gwynn Henderson provides a case in point. As part of piloting Investigating Shelter: Shotgun House, a supplementary science and social studies curriculum unit, we examined some of the ways in which archaeological and more traditional documentary sources might support students' understanding of differential agency. Fifth, sixth and seventh grade students, primarily from rural communities with low socioeconomic status, investigated the dismantling of Davis Bottom in Lexington, Kentucky, the first integrated neighborhood in a nearby city. Prior to demolition of the neighborhood, archaeologists retrieved as much evidence of the community's past as they could. Archaeological data on buildings and infrastructure, oral histories from surviving community members and public records including census data and Sanborn maps provided glimpses of a complicated history that combined issues of race, class, urban development and human agency.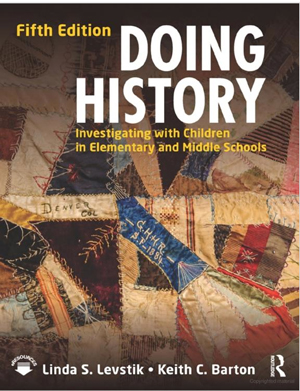 Where our previous research focused on how archaeological study might inform students' thinking about the deep past—the time prior to written records—this study explored the historical significance of a relatively contemporary (1930 to present) community. We were interested in students' attention to individual and collective agency as they identified ways in which the built environment suggested how residents adapted to and were influenced by harsh economic and social conditions. Students identified elements of their own lives and issues in their own communities similar to those they examined in Davis Bottom. Some students told us that they understood life in Davis Bottom because they, too, knew what it was like to "make do" in the face of economic limitations. Others expressed admiration for a community that appeared remarkably well integrated, at least as evidenced by cross-comparisons among maps, census records and the built environment.
In exploring an archaeological approach to studying the past, we capitalized on a resource that surrounds students on a daily basis. Archaeological study called attention to the extraordinary variety of ordinary lives and included students' own experiences in the panoply of history. Perhaps most importantly, an emphasis on human/object entanglement invited attention to a powerful interplay of intelligence, innovation and agency, influencing how events transpired as well as how they reverberated (and reverberate) in the present. As one of the seventh graders explained, the people in Davis Bottom had an important resource, the "biggest thing," their ability to build an integrated community in the dark shadow of a segregated city.