Imagining the Historical and the International: Education Foundations at Nipissing (John Allison)
John Allison, Assistant Professor, Schulich School of Education, Nipissing University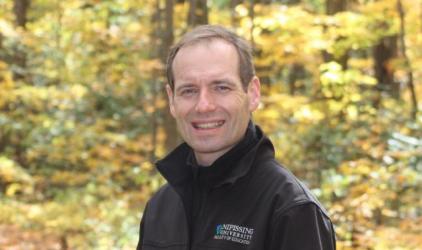 History education is one of the ongoing challenges of being a historian of education in a Faculty of Education. Here at the Schulich School of Education at Nipissing University in North Bay, Ontario, one of my principal missions in life (in my view) is to sensitize education students to the great historical tradition of education into which they are entering. For many pre-service student teachers, they do not see teaching as thinking or being historical in any way. Rather, their prime focus at the beginning of the program is to find out "how to teach." Through my education foundations course and my international education course, I would like to think that I have contributed to broadening their historical based conception of education and schooling. I also set as an objective to sensitize them to the historical context, both in terms of the past of their world and the fact that they too will become historical! This fall I will also start teaching The History of Education in Canada in the M.Ed. program as well, so I am very much looking forward to this!
As Nipissing University's pre-service B.Ed. program is a "laptop program," finding new and interesting ways to use the technology to convey the excitement of history education is also very significant. We not are quite at the point of fully functioning holodecks, but the technological possibilities for virtual history continue to unfold. Podcasting is one avenue I would like to explore further in this regard.
In addition to my deep passion for teaching Education Foundations and educating students about historical ways of thinking in that course, my own research looks at Canada's history of education. In particular, my focus is on governance and the politics of education. Arising originally from my doctoral work at the Ontario Institute for Studies in Education at the University of Toronto (OISE/UT), I have continued a project of investigation into the role of the Council of Ministers of Education, Canada (CMEC). The development of "inter-provincial" and "pan-national" education policies, standards and curricula provides a great deal of fascination. Canada alone among the G8 does not have a national ministry of education. What are the historical and contemporary implications of this?
My other abiding passion is international relations. "Education diplomacy" is an understudied area generally. How do we conceptualize this? What should be included in this moniker? Again, the historical component of education diplomacy is fascinating. This spring I attended for the first time the Comparative and International Education Society (CIES-US) conference in Montreal. There I presented a paper on American professor and education diplomat, R. Freeman Butts. Butts was a long time professor at Teacher's College, Columbia University, travelled widely and was influential in the creation of the International Education Act (IEA) of 1966 in the United States. Regrettably, his powerful legacy is largely unknown to contemporary students and faculty in both the United States and Canada. Here again, sensitization to a historical way of thinking is critical. Lowenthal's expression "the past is a foreign country" will remain all too true, if students, faculty and teachers ignore it in the rush of their daily lives.
Finally, I am excited by the possibilities of oral history. I have done some preliminary work on oral histories of teachers' lives and hope to continue this research in the near future.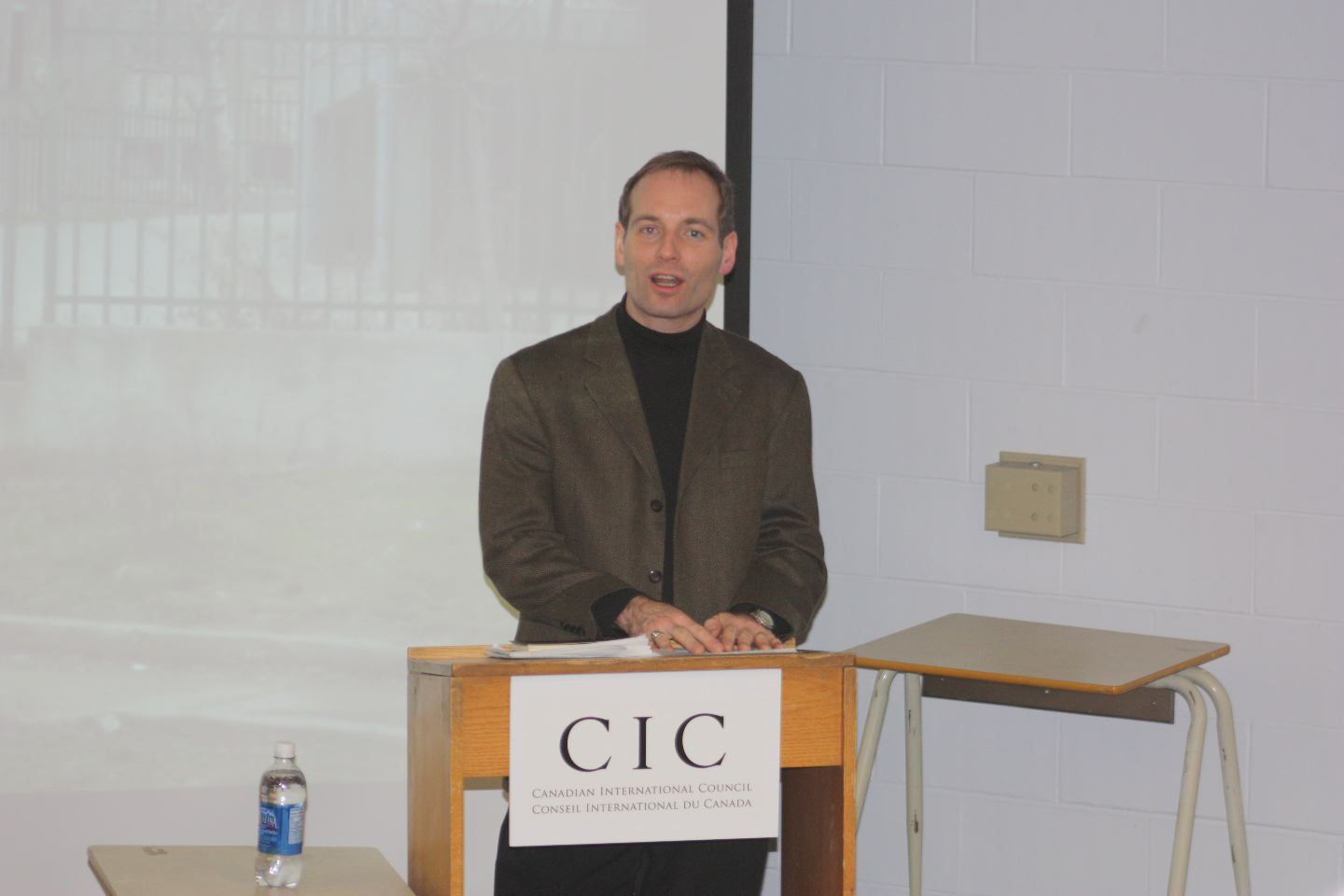 I will conclude by quoting from one of my favourite historians from the Annales School, Fernand Braudel. He speaks of "blue water cruising on the high seas of time." Through history education we can all join this cruise. I hope to see all of you onboard!
John introducing a speaker for a Canadian International Council (CIC) meeting in North Bay