History Beyond Humanity (Sean Kheraj)
Sean Kheraj, Assistant Professor, Department of History, York University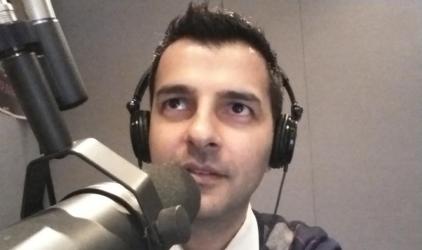 What does history look like from a non-human perspective? How would our stories of the past change if we considered people as part of a broader biological community? What if history did not place humans at the centre of the narrative?
These are the types of questions that interest environmental historians and they are the broad questions that animate my own research. Of course, environmental historians are still concerned with the role of people in the past. Their focus, however, includes the relationships between people and the ecological communities of which they are a part.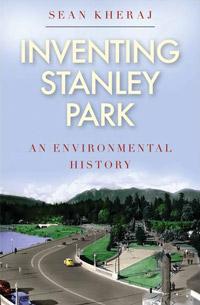 My first book explores the many relationships between humans and a relatively small peninsula in southwestern British Columbia, known today as Stanley Park. Situated directly to the west of Vancouver's downtown core, Stanley Park has come to hold tremendous cultural and ecological value for the residents of the third largest city in Canada. In fact, following a series of violent windstorms in 2006-07 private donors and all levels of government raised millions of dollars to clean up and restore the park. Such financial generosity illustrates the extraordinary significance this forested peninsula holds. Inventing Stanley Park (UBC Press, 2013) attempts to explain how this came to be. My book covers the long history of Vancouver's Stanley Park from its deep geological past to the present, from its original occupancy by Coast Salish First Nations to its resettlement by European and Asian colonists to its transformation into an urban park. Throughout this history, non-human forces constantly altered the ecology of the peninsula. Rain washed away roadways, wild animals preyed upon zoo animals, fire and wind cleared forest growth, and insects plagued trees. At each step the relationship between people and Stanley Park was mediated by persistent and often erratic non-human actors.
This research led me to wonder whether the same was true of the relationship between people and the cities in which they lived. To what extent was the creation and growth of industrial urban environments in the nineteenth and twentieth centuries influenced by non-human forces? In particular, I wanted to know how urban environments were shaped by the thousands of human and non-human animals that co-inhabit cities. How did those environments change as the relationship between people and other animals changed over time? In my new work, I look at the regulation of domestic animals in nineteenth-century Canadian cities during a period when humans kept tens of thousands of horses, pigs, cows, and chickens in burgeoning urban centres, including Montreal, Toronto, Winnipeg, and Vancouver.
My development and training as an environmental historian has been greatly influenced by my online work with the Network in Canadian History and Environment (NiCHE). This unique network of historical researchers has provided me with the opportunity to experiment with new forms of scholarly communication, including blogging, podcasting, and mobile application development. In 2008, I launched Nature's Past, a Canadian environmental history audio podcast and the following year I started to keep an online research blog called Sean Kheraj, Canadian History and Environment. These projects in digital history led me to explore further forms of scholarly communication, including digital video, and the development of mobile phone applications. Each of these projects has helped me to reach new audiences and bring environmental history research to more people.