Histories of Environments, Histories of Place (Jennifer Bonnell)
Jennifer Bonnell, PhD, SSHRC Postdoctoral Fellow, University of Guelph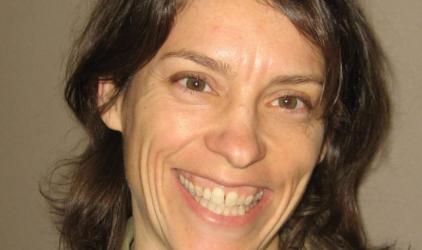 I came to the study of history belatedly, following a long-standing interest in connections between land use, place, and memory. While completing my master's degree in Environmental Studies at the University of Victoria in the late 1990s, I had the opportunity to explore oral histories of migration and resource use among First Nations of B.C.'s northwest coast, and the ways these very place-specific stories were being mobilized in land claims cases and GIS mapping initiatives. I moved to Toronto several years later, and took up a position with the Multicultural History Society of Ontario, conducting oral history interviews with the great diversity of residents, new and established, of the Scarborough community of Agincourt. The resulting community exhibition attempted to capture the disorientation of these residents, from those who had seen the area transform from a small and close-knit farming community to sprawling suburb, to those who had recently arrived from places as far-flung as Sri Lanka and Egypt to a place unimaginably unfamiliar. Listening to people speak about their experiences, and the pasts they carried with them, sparked what has been an ongoing passion for histories of place.
Returning to graduate school in 2004, I sought to take these interests in people's connections with place and bolster them with a deeper understanding of the practice of "doing history." At OISE I found an opportunity to build upon my academic background in English and Environmental Studies by channelling my research interests into studies of public memory and environmental history. The presence of such widely-respected historians as Ruth Sandwell and Cecilia Morgan, access to faculty members in the neighbouring history department, and support from a creative and open-minded committee enabled me to reinvent myself, over the space of six years, as a historian of Canadian social and environmental history.
My dissertation research on the history of Toronto's Don River Valley emerged out of my own experience as a newcomer to the city, and my attempts to familiarize myself with what felt like a foreign and at times incomprehensible urban landscape. Cycling the pathways along the Lower Don River on weekends, I wondered how the place had come to look the way it did: a neglected urban waterway channelled in concrete and criss-crossed, in its lower reaches, with highway overpasses and exit ramps. What did the place once look like, when European settlers first arrived on the northern shore of Lake Ontario? How had perceptions of the place changed over time? What was the relationship between the way the place was perceived, and the uses to which it was put over time? How was it that this neglected and polluted place was at once a recreation destination for Torontonians, and a refuge for homeless people? Why here?
What I first thought would be an oral history project documenting people's memories of the valley quickly became something different. Early visits to the City of Toronto Archives and other collections soon made it clear that my challenge would be navigating through the great plethora of sources available on the Don, rather than producing new sources of my own. Maps, photographs, illustrations and textual material on a diverse range of subjects, including the early settlement history of the river, the rise of river-side industry, and a long line of studies and plans to improve what had become, by the late 19th-century, little more than an open sewer, provided rich information to draw from over the course of the project.
I defended the dissertation, titled Imagined Futures and Unintended Consequences: An Environmental History of Toronto's Don River Valley, last spring. From the beginning, the project was blessed with good timing (however accidental), and consistent public interest: as I wrote about the river's past, the city and its waterfront development agency, Waterfront Toronto, were embarking on ambitious plans to "re-naturalize" the mouth of the Don (and to replace a derelict industrial district with revenue-generating condominiums). Public interest in the area's past continues to bring opportunities to speak at libraries, professional associations and historical societies around the city—what have been really rewarding ways to share my research with people deeply interested in the city's past.
Currently, I'm working on revising the manuscript for publication with the University of Toronto Press. My next project will explore the environmental history of beekeeping in 20th-century Ontario and New York state.