Historical Thinking in Quebec History Education (Sabrina Moisan)
Sabrina Moisan, PhD, Education Coordinator, Montreal Holocaust Memorial Centre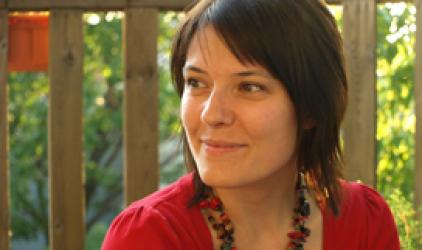 I realized late in my education the importance of history in thinking about and understanding the world. I was in college in Quebec when I learned the historical method for the first time. It was a real revelation! It was also a very frustrating time because I wondered why my earlier history teachers did not teach these methods, and why they had taught me history through memorization of disconnected historical facts. I continued this questioning throughout my history studies in university. Because I was skeptical about the potential of memorization to enrich individuals' understanding of the relationship of the past to the present, I decided to do a Master's degree on the results of this teaching style on Quebec students. With Jocelyn Létourneau as my advisor, for my thesis titled Mémoire historique de l'aventure québécoise chez les jeunes Québécois francophones : Coup de sonde et analyse, I investigated young francophone Quebecois' historical memory. I found great uniformity in the narrative story of the past, and, in particular, a lack of any type of critical or historical thinking in regards to this story. I hypothesized that part of the explanation for this phenomenon resides with teachers' practices and their own history teacher education experience. Several studies also demonstrated the preponderance of traditional teaching methods.
So, in spite of high quality teacher education, and in-depth studies concerning historical thinking within their training, teachers continue to use more lecture-centred methods based on a narrative from a single point of view. I was convinced that teachers' epistemological foundations and portrayals of society within their discipline constituted an element of response that was worth investigating in order to improve teacher training and better understand the dynamic of a history class. This was the purpose of my doctoral research which resulted in my dissertation, Fondements épistémologiques et représentations sociales d'enseignants d'histoire du secondaire à l'égard de l'histoire et la citoyenneté comme objets d'enseignement et d'apprentissage.
I found that the history teachers in my sample (18 from Montreal and two First Nations communities) see history not as a social science, but as a common culture. They readily teach different interpretations (usually those of francophones, anglophones, and sometimes of First Nations), but these are presented as if they were monolithic stories shared by all members of a particular group. When they spoke of interpretation, teachers were not referring to those that students could make themselves by working with the sources. In reality, they privileged basic historical knowledge acquisition over the transmission of a historical method. Through this they hoped to give their students a knowledge of history to allow them to form an idea about the evolution of their society. This was the main objective of their teaching.
In addition, the teachers I met arrived at the conclusion that lecture-based teaching is the most effective way to keep student interest in a topic. While in theory they were not against historical thinking and methods, they did not believe that secondary students could develop these skills and at the same time acquire the necessary knowledge of what they considered to be a good history education. Thus, the absence of teachers' epistemological foundations, coupled with their convictions about teaching that went against research findings in the field of history education, posed serious challenges in teacher training.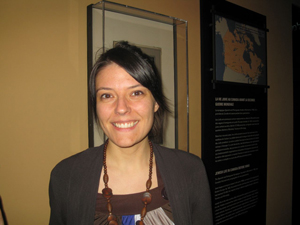 Today I have the opportunity to continue reflecting on and applying the principles of history teaching in my new position as Education Coordinator at the Montreal Holocaust Memorial Centre (MHMC). My responsibilities include providing professional development sessions for teachers, creating education materials, and conducting research with universities in the Montreal area. I am in the process of developing an educational tool to promote the development of students' historical thinking based on Canadian and Quebecois intervention (by both the state and individuals) during the Holocaust and the genocide in Cambodia. For this task I have access to superb archival documents and close to 500 testimonies of Holocaust survivors now living in Montreal. I use life stories and documents of five survivors who came to Canada as refugees during the war. All of them crossed the Atlantic on the famous Portuguese ship Serpa Pinto. I will demonstrate the use of this tool to teachers next October during a teacher colloquium organized by the MHMC. In sum, my passion for history teaching and those who pursue this profession has enriched my own profession!