Historical Thinking Freestyle: Complexifying Regional Identities at the Museum -- Research in Progress (Viviane Gosselin)
Viviane Gosselin, Doctoral Candidate, Department of Curriculum and Pedagogy University of British Columbia, THEN|HiER Executive Board Committee Member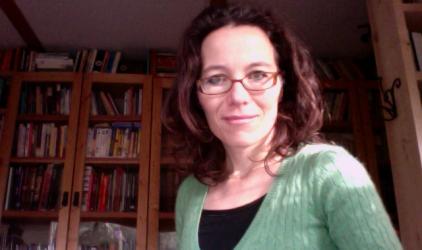 This study derives from my doctoral research and examines how historical thinking is implicated in the production and reception of two historical exhibitions. Central to my analysis is qualitative case study research based on these two exhibitions produced by Canadian institutions: The Unnatural History of Stanley Park at the Museum of Vancouver (MOV) presented in 2008-2009, and Being Irish O'Québec at the McCord Museum of Canadian History in Montreal until April 2010.
Although these two cases vary widely in topic and museographic approaches, both exhibitions aspire to confront their audience with certain cultural assumptions. The MOV, by emphasizing the constructed nature of Stanley Park, Vancouver, aimed at destabilizing particular beliefs about the unspoiled nature of Vancouverites' beloved park. By demonstrating the ubiquity of Irish culture in Quebec's cultural and genetic make-up, the McCord attempted to complexify the notion of "Québécois Pure Laine." Both discourses deliberately engaged with larger debates shaping their respective regions, i.e., Vancouver's urban development, and Québécois identity in a post Taylor- Bouchard Commission era.
Employing a phenomenographic methodology, I conducted in-depth interviews with exhibition team members and visitors (exit and post-visit interviews) to examine how these complexified identities were articulated and understood by the various exhibitionary performers. The study will focus on two points: (a) the impact of exhibition team members' understanding of historical epistemology on the exhibition's development process, and (b) the articulation of historical thinking in visitors' meaning-making. The first point is analyzed in relation to the institution's conception of the museum as a site of lifelong learning about the collective past. The second point is explored in relation to an analysis of the Canadians and their Pasts pan-Canadian survey results.
The results of this study were shared at "Taking Stock: Museums and Museum Practices in Canada," April 22-24, 2010, at the University of Toronto.