Building Bridges (Jennifer Pettit)
Jennifer Pettit, Chair, Department of Humanities, Mount Royal University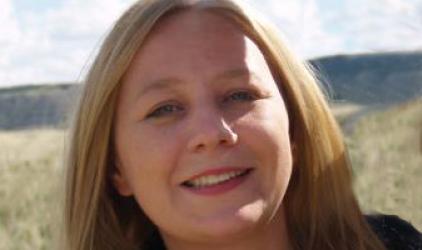 As I write this, Calgary is in a state of emergency, the Bow River spilling beyond its banks and covering the city's downtown core, forcing 100,000 people from their homes and cutting off many neighbourhoods and nearby communities. Perhaps this is what brought to mind the idea of connecting or "building bridges," if you will, as the theme that has shaped much of my teaching and research. Indeed, my fascination with history grew out of various childhood adventures to connect to Canada's past. Led by my late father in our avocado-green Buick (my Mom picked the colour—it was the 70s), we travelled down country roads where I first heard about the likes of the infamous "Black Donnellys" and to museums and historic sites across Canada such as Black Creek Pioneer Village and Peggy's Cove. Fostering an appreciation of history was important to my father who, during WWII, was forced to quit school to help support the family farm. I still am unable to part with my collection of souvenir flags purchased from various locations, now faded but still a symbol to me about how varied is Canada's past, yet also how interrelated.
Fortunately, paths led to me a position at Mount Royal University (MRU), "Canada's oldest new university," founded as a college in 1912 and now a teaching focused undergraduate university that is home to approximately 13,000 students. MRU's focus on teaching has resulted in small classes and an environment where teaching is valued and celebrated and in which one is encouraged to follow less traditional research routes. These paths have led me to a variety of projects that have connected my research and teaching to many groups: my students; my local community; elementary and secondary Social Studies teachers; the public; and various places and cultures to name a few.
The main ways in which I have tried to encourage my students to connect to history is taking them beyond the classroom whenever possible and devising new and exciting ways to learn about history. This has resulted in activities such as a cross-Canada travel study course, a trip with a colleague to the battlefields of Europe, and this summer, a Treaty 7 field course, co-organized with colleague Liam Haggarty. In the classroom my students have engaged in a variety of activities such as creating museum exhibits and travelling to the past as a character from history in the role-playing pedagogy known as Reacting to the Past.
Locally, I have been involved with a number of projects such as my work with Heritage Park Historical Village. I have written guides for Park docents and assigned my public history students tasks such as writing teacher guides and reports on how the Park could best incorporate Aboriginal history. Students have found these "hands on" assignments to be very enjoyable, so much so that some of them have been employed by the Park and/or enrolled in post graduate programs in public history. Also rewarding is the annual conference for local elementary and secondary Social Studies teachers co-organized with my colleague Scott Murray for the past three years with funding from THEN/HiER. The goal for these workshops has been to foster the teaching of history at all levels, to provide opportunities for networking and to promote the concept of historical consciousness. Attendees take what they have learned at the workshops and share it with others thus making even more connections.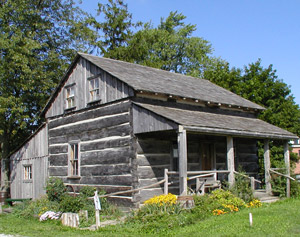 Beyond the local, my involvement in the Donnelly module of the Great Unsolved Mysteries in Canadian History project has brought my research not only to classrooms, but to people around the world (the site is in use in over fifty countries). Likewise, my research on industrial schools, the foundation of the residential school system, has made its way not only into traditional formats, but also into government reports and court cases.
Finally, I have tried to help build bridges between teaching and research in the academic community. This year, for instance, at the annual meeting of the Canadian Historical Association I took part in a session that focused on the teaching of Aboriginal history. Our hope at MRU is to expand this into a national conference on the teaching of history to be held at MRU in the near future.
The past may be a "foreign country," but it is always a pleasure to be both a tourist and a guide for others in their journeys through history. I am sure my dad would be pleased to know that those family trips were not in vain …