Teachable Moments: Online Exhibitions
Posted by
Caitlin Tracey-...
26 February 2013 - 3:19pm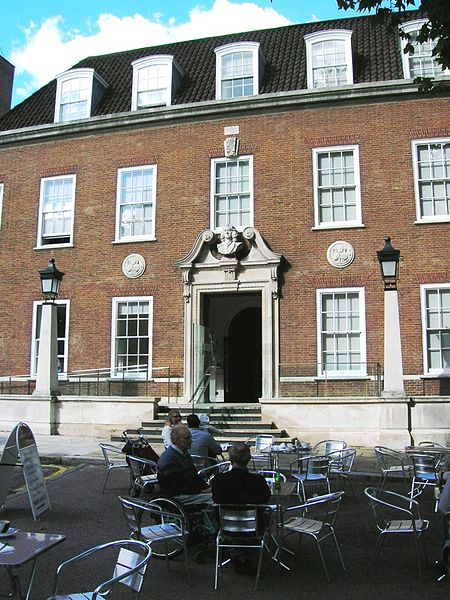 In previous posts, I wrote about the potential of objects to make the people, places, and events of the past feel closer and more real. These encounters can offer teachable moments, and provide unique and memorable learning experiences. They can lead learners to new questions and generate discussion. Sometimes, however, these physical encounters are not possible. A history class might not have the funding to visit a museum in person. The relevant objects might be located in museums across oceans, or be too fragile to handle, or even too fragile to display.
Is it possible to experience the impact of objects without the physical objects being present? While seeing the physical object is often the most satisfying, there are powerful and engaging examples of ways to view objects from afar. Some museums have made their collections or exhibitions available in an online form. With these websites, interested learners can explore and learn about the museum's collections wherever they are. The impact of these exhibits can be far-reaching.
If you were to visit the Foundling Museum in London, England, you could see their current exhibition entitled Fate, Hope and Charity. This exhibit features tokens left with babies by their mothers between 1741 and 1760. The artifacts seem particularly personal because they would be used to identify the child if the mother ever had the opportunity to return for them. The exhibition tells individual stories by relating the objects to document files. Artifacts include jewelry, notes, a padlock, and a small fish-shaped gambling token.
Viewing the collection online brought some of the impact of this exhibit home. In this photo gallery, published on the BBC History Extra website, you can browse about fifteen featured objects. The high quality of the photos makes it possible to see details and imperfections, and offers a way for people to become more intimate with personal histories of the time period.
Online galleries can also provide a way to see exhibitions that have closed. For example, The Foundling Museum's website contains an exhibit on a related topic that ran in 2010/2011 entitled Threads of Feeling. This online gallery is an experience on its own. Moving music accompanies close-up photographs of textile tokens, also left with babies. The user can see the handwriting on the letters, the stitches on the fabric, and the faded, but still arresting colors and patterns. If the user chooses they can sit back and watch the exhibition, as it scrolls through on an automatic slideshow setting.
These online encounters can spark curiosity about the lives of women and children during this period, and also remind us of their humanity and individuality.
How do you use online exhibits in the classroom?
Photo Source: Foundling Museum, Public Domain, Wikimedia Commons