Memory After Belsen
Posted by
Scott Pollock
21 October 2015 - 1:49pm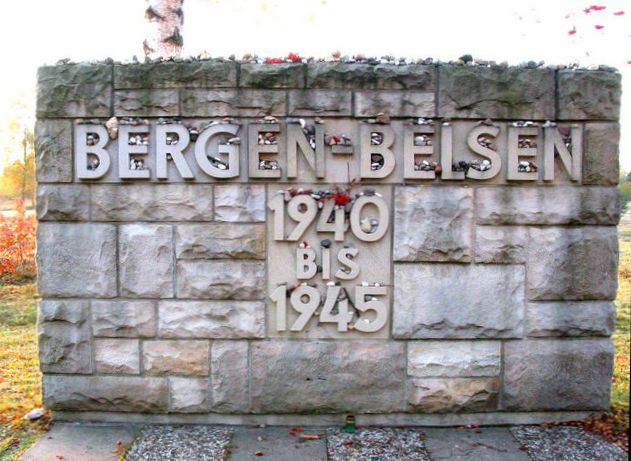 Teaching about the Holocaust is, in my opinion, one of the most challenging, and important, tasks facing a World History teacher. Every year as I approach the teaching of the Holocaust I must consider how to convey to my students the horrors that occurred, how to explain the long-term and short-term causes of the Holocaust, and how to discuss the consequences and continued significance of this horrific episode in world history.
Thankfully there are many resources that World History teachers can make use of, including a wide range of primary documents, oral histories, and films. I recently had an opportunity to preview a new documentary "Memory After Belsen," which fills a void in the existing mass of resources.
This feature length documentary paints a powerful picture of life inside Bergen-Belsen. It does so by following the granddaughter of a Bergen-Belsen survivor who is exploring her grandmother's Holocaust story. This film is very moving and it provides its viewer with an understanding of the horrors of the Holocaust. While very important, all of this has been done by already existing resources. Where "Memory After Belsen" breaks into new territory is in the second half of the film where it begins to explicitly discuss how the Holocaust has been remembered.
It is no surprise that the experts interviewed for this segment of the film are not in complete agreement on how the Holocaust should be remembered, but by explicitly asking viewers to consider the connection between history and public memory the film creates a space for students and teachers to engage in a meaningful discussion of issues of collective historical consciousness.
I have not yet arrived at the point in the year where I will be teaching the Holocaust, but I am hoping to explore my students' conception of the Holocaust by asking them to create a representation (e.g., video, mind map) of their understanding of the Holocaust before we study it. This representation will then be problematized as we engage in our study of the Holocaust and remade to capture the students' changing understanding. We will conclude by discussing why some narratives (e.g., Anne Frank) or aspects of the Holocaust are more present in our collective historical consciousness.
While I am very much looking forward to using this resource while teaching the Holocaust. I wonder what others are already doing to explore with students how the Holocaust is remembered? What ideas or teaching strategies have you been using?
Photo: "Bergen-belsen". Licensed under CC BY-SA 3.0 via Wikimedia Commons - https://commons.wikimedia.org/wiki/File:Bergen-belsen.jpg#/media/File:Be...