Learning with the Canadian Museum for Human Rights
Posted by
Cynthia Wallace...
29 October 2014 - 6:42pm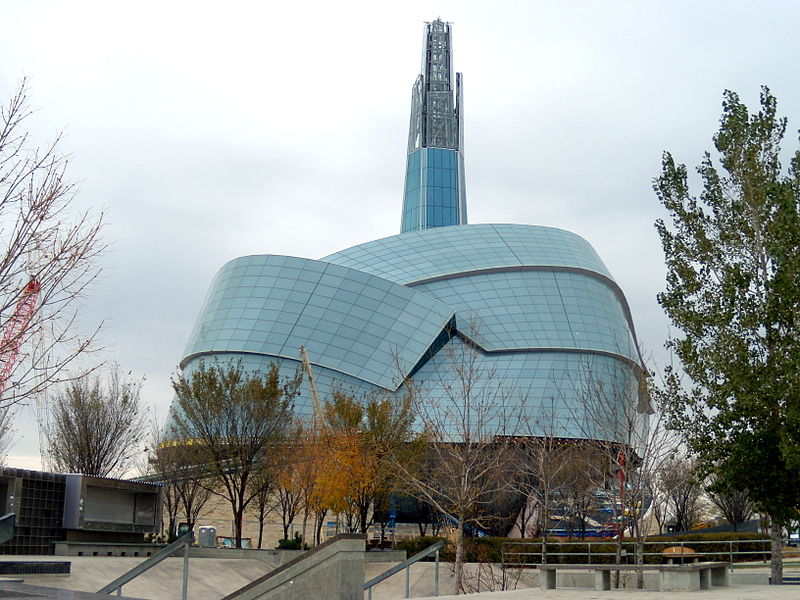 For educators interested in human rights, consider the recently opened Canadian Museum of Human Rights as your go-to source for lesson plans and teaching ideas. As someone who has been watching the museum develop from afar, I look forward to the day when I can visit in person. Yet, for those of us restricted by distance, the museum's web site provides an effective outreach service that is equally beneficial.
As Mireille Lamontagne has noted in her recent blog post, the museum's Canadian Human Rights Toolkit provides a convenient hub for lesson plans geared towards grades K-12, which can be filtered by province, language, grade level, and subject area. The hub currently boasts more than 200 teacher-reviewed resources, including lesson plans, teacher's guides, manuals, handbooks, and study guides. What makes this tool kit most promising, however, is that it is a work-in-progress. As such, it represents an evolving database of teaching resources, useful for Canadian classrooms, and intended to grow over time with user-generated content. In this way the Canadian Human Rights Toolkit promotes an on-going exchange on human rights education in Canada. As educators, the more we contribute to this exchange, the more we can add to the national conversation.
Criteria for submissions to the toolkit are based upon four basic points:
· Related to human rights;
· Available in English and/or French;
· Intended for the Canadian classroom;
· Aimed at students aged 5 to 18;
Resources are verified for completeness and suitability according to this criteria, then posted as "not reviewed". Materials are later reviewed bi-annually by a national committee of accredited teachers, brought together by the museum's project partners (these partners, however, are not identified).
As a concept, the Canadian Human Rights Toolkit represents a great beginning, but it still requires your contributions. For me, my greatest disappointment is that there is no filter for "history", but this can easily be remedied by the web designers. I also, found very few lesson plans relating to my own (New Brunswick) interest in John Peters Humphrey. This, however, is not the fault of the museum, since this hub is simply a reflection of what is currently found to be available. Those of you with lesson plans and other resources to share, now is the time to begin filling in the gaps.
In addition to the tool kit, the museum's web site also contains a "Share your Story" section, where a few insightful videos have been posted as individual testimonials. What makes this feature particularly intriguing is the complementary "Record your Story" section, where it is possible to actually contribute your own one minute testimonial. Hence, like the toolkit, this story section has the potential to evolve with time, as more testimonials are added by the Canadian public. This feature also has great potential for student-driven projects, documenting the experiences of individuals within their community.
For those of you close enough to visit the Canadian Museum of Human Rights in person, the museum's school tour program appears to be richly participatory. Each guided school tour (seven in total) adopts a dialogic framework that involves four distinct steps: Learn, Experience, Do, and Discuss. What makes this approach beneficial is that students are given the opportunity to reflect upon their experiences while in the museum, and then share their thoughts before leaving. Again, this is participatory learning at its best, involving all the senses, with actions and moments for reflection that are student-driven.
If you would like to learn more about the education programs offered by the Canadian Museum for Human Rights, their next Educator's Open House will take place on November 20. I only wish that I lived a little bit closer, so I could attend!
Photo credit: Canadian Museum for Human Rights. Wikipedia Commons.