Don't Bother With the Textbooks—History-Making in a Digital Age (Henry Yu)
Henry Yu, Associate Professor, Department of History, University of British Columbia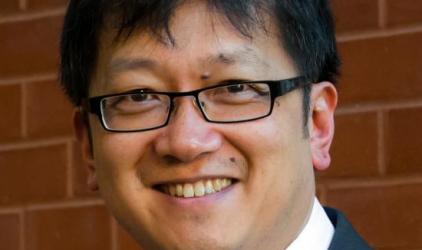 How can we use digital technologies to overcome the exclusions of the past? How can we avoid political battles over obsolete print textbooks and work immediately with teachers in creating digital learning tools and resources which kids actually enjoy using? Can collaborative approaches to history-making that involve scholars, students, and community groups create historical narratives that are more inclusive, more engaging, and more accessible than those produced by scholars alone? How can historical research projects envision and create usable public resources as an integral part of the scholarly process, rather than afterwards?
These were some of the issues that drove the broad-based collaboration of researchers, archivists, librarians, teachers, students, and community partners who took part in the Chinese Canadian Stories project, funded by the Canadian government's Community Historical Recognition Program from 2010-12. I was privileged to be the project lead in a nation-wide network that worked on everything from gathering, filming, archiving, and editing community histories to the creation of mobile museum kiosks and immersive video games. We worked with community partners from Victoria to Halifax, and involved students in all aspects of the work, from editing the collection of video oral histories to the design and construction of digital kiosks that were hosted in 2012-2013 in high traffic locations such as Vancouver Public Library and Ottawa Public Library.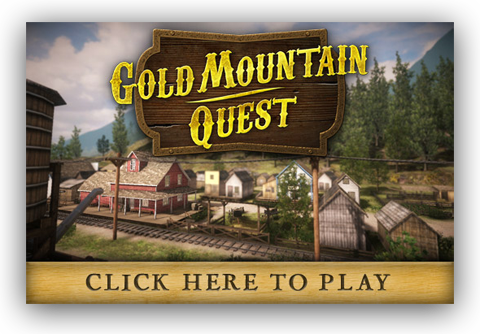 An online immersive video game called Gold Mountain Quest that plunges ten to twelve year-olds into the small town world of 1910 Canada was created by the digital design company Catstatic and a team of Master's students at the Centre for Digital Media in Vancouver. Gold Mountain Quest used the most up-to-date historical research on the lives of Chinese Canadians in small town Canada to populate a fictional town of a century ago. The game player helps an array of the townspeople fulfill mini-quests, at the same time collecting historical objects drawn from the more than 25,000 objects in the Drs. Wallace and Madeline Chung Collection at UBC Special Collections (one of the best archival collections concerning Chinese Canadian and Canadian Pacific Railroad history). Pages from the Past, designed as a fun yet educational companion to a historical learning game, was developed for classroom use by the nationwide non-profit network The Critical Thinking Consortium (TC2). Using an engaging digital interface, the student gives advice to a historical character about important life decisions, playing a "game" while learning about the important historical contexts that shaped the lives of people in the past. This pair of digital learning tools, along with other resources we created, shows how partnerships between research scholars, teachers, students, community elders, and digital media designers work best when each is involved collaboratively at every step of the way from conception through completion.
Working with a large array of collaborators may have taken a little longer, but the results were well worth the additional time and effort. When history-making is a collective effort with a broad range of stakeholders who each care about the result in ways that are important to them, we create more engaging and inclusive ways of understanding our shared common past.