SCutrara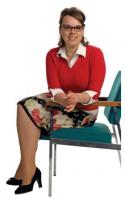 Educator, Public Historian, Museum Professional, Other
Position
Independent, Researcher
History
Member for:
6 years 43 weeks
Personal Information
Institution/Organization:
Independent Consultant
Interests:
As a History Education Strategist, Dr. Cutrara develops strategies, projects, and programs to help organizations and individuals teach Canadian history in interesting, meaningful, and comprehensive ways. This has been done by developing museum exhibits and related programming, writing curriculum and creating resources, leading professional development sessions for educators, and building partnerships amongst organizations and individuals.
Experience in:
Developing innovative, dynamic public history programs
Managing projects, inspiring staff, and fostering an inclusive work environment
Developing and managing innovative outreach initiatives
Building partnerships, engaging communities, and reaching new audiences
Identifying and understanding the needs of various audiences
Utilizing various marketing and communication platforms, such as social media
She is currently working on a manuscript entitled
Creating Possibilities: Meaningful learning in history education
and creating resources for commemorating
Canada150
.
Category:
Educator, Public Historian, Museum Professional, Other