What's Love Got To Do With It? Historicizing Emotion in the Past
Posted by
Mary Chaktsiris
16 February 2013 - 2:36pm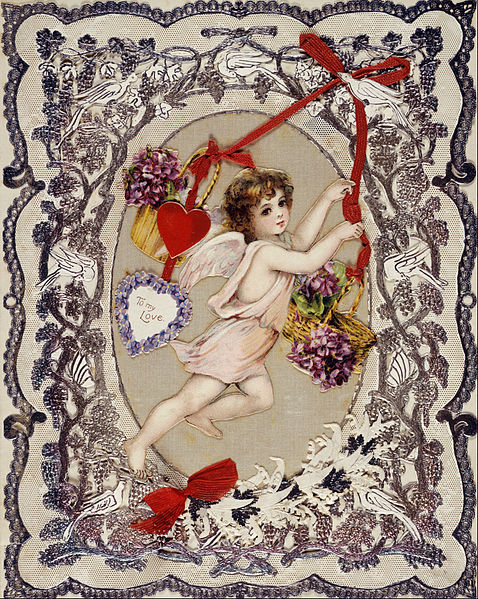 With all the Valentine's Day festivities fresh in our minds, perhaps now is a perfect time to talk about love and emotion – in the historical sense, of course.
Emotions such as fondness, fear, loyalty, love and sympathy were expressed differently through time. For example, in 2013 we may expect an e-card from those we love on 14 February. One hundred years ago we may have expected a card. Two hundred years ago, any particular expectation of an expression of love in February may not have existed. Historians now place the study of emotions alongside the study of gender, race, and class as a way to frame experience in the past as historically contingent. Allowing students to approach the past in a way that recognizes the place of emotion and subjectivity allows for them to realize the essentially personal experiences tied to larger processes, such as colonialism, and the ways in which emotion is expressed differently through time and by different cultures.
Markers of sentiment are often packaged within tangible things people exchange such as letters and gifts, photographs, and cards. These become markers not only of personal histories, they also become part of larger stories about how emotion was expressed culturally over time and over distance. Sometimes we get caught up in talking about 'isms' or processes such as globalism, industrialism, nationalism, fascism, and communism that shaped the twentieth century and continue to frame current global and political orders. However objects that mark sentiment – such as cards, for example, or letters – serve as tangible reminders that networks defined by nation, friendship, and family largely enacted these larger processes.
Yet, how can we convey to students that emotions, too, have a history that varies across time, culture, and generation? Visiting a local archive or library might allow for an examination of greeting cards over time. Christmas, for example, could illuminate the ways the holiday and the sentiments attached to it reflect contemporary social thoughts and values. Valentine's Day notes might illustrate differences in expectations of expressions of love, or courtship rituals, over the last half of the twentieth century. Students might also be encouraged to examine their own personal archives, such as letters family or personal letters and cards, that may have been preserved. What gets kept, and why? How can we read historicize sentiment in ways that also talk to wider economic and political climates?
After all, perhaps sometimes it is important to ask "what's love got to do with it?"
How do you incorporate the study of emotion in your history/museum lessons?
Photo: Valentine Card 1860-1880, Google Art Project, public domain.