Hannah Ingraham - Ambassador to Loyalist Fredericton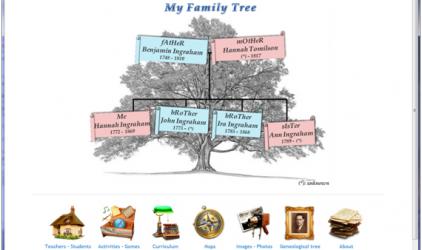 The Hannah Ingraham - Ambassador to Loyalist Fredericton website, which features an online application for learning about the history of Loyalist migrations to Fredericton, New Brunswick, shows the cross-curricular nature of history learning, as it draws heavily on geography. Maps are important in the study of geography, but they are also a popular and effective resource for teaching history. Through map visualizations students and teachers can explore and study complex movements and concepts, which include settlement and migration patterns, the importance of physical boundaries and geomorphology, and the diffusion of goods and ideas. Such exploration can dovetail from and relate to each of the six historical thinking concepts. Despite their significance in learning, maps are usually missing in history teaching. This is mainly because the generation of map visualizations is a time-consuming and expensive process. We hope that this project will demonstrate how integral it is for geography and history to be integrated in teaching and learning contexts.
NOTE - This website is currently unavailable and should be operational shortly.