Aboriginal Intergenerational Dialogues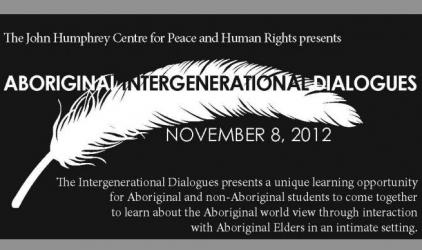 On November 8, 2012, the John Humphrey Centre for Peace and Human Rights in partnership with Jasper Place High School hosted a dialogue across generations to explore and discuss the history of Canada's Aboriginal Peoples. Despite the snow storm that threatened the participation in the event, thirty-six high school youth from across Edmonton came together with six community elders to learn about the history and impact of residential schools, the present day realities of reconciliation and the role that we each can take in fostering improved relations in our community and province.
The day proved to be a fruitful conversation and opened the doors for the non- Aboriginal youth delegates to gain a stronger understanding of Canadian history and present day relationships.