Report from theThen-Hier Graduate Student Conference in Quebec City
Posted by
Kate Zankowicz
25 October 2012 - 9:26pm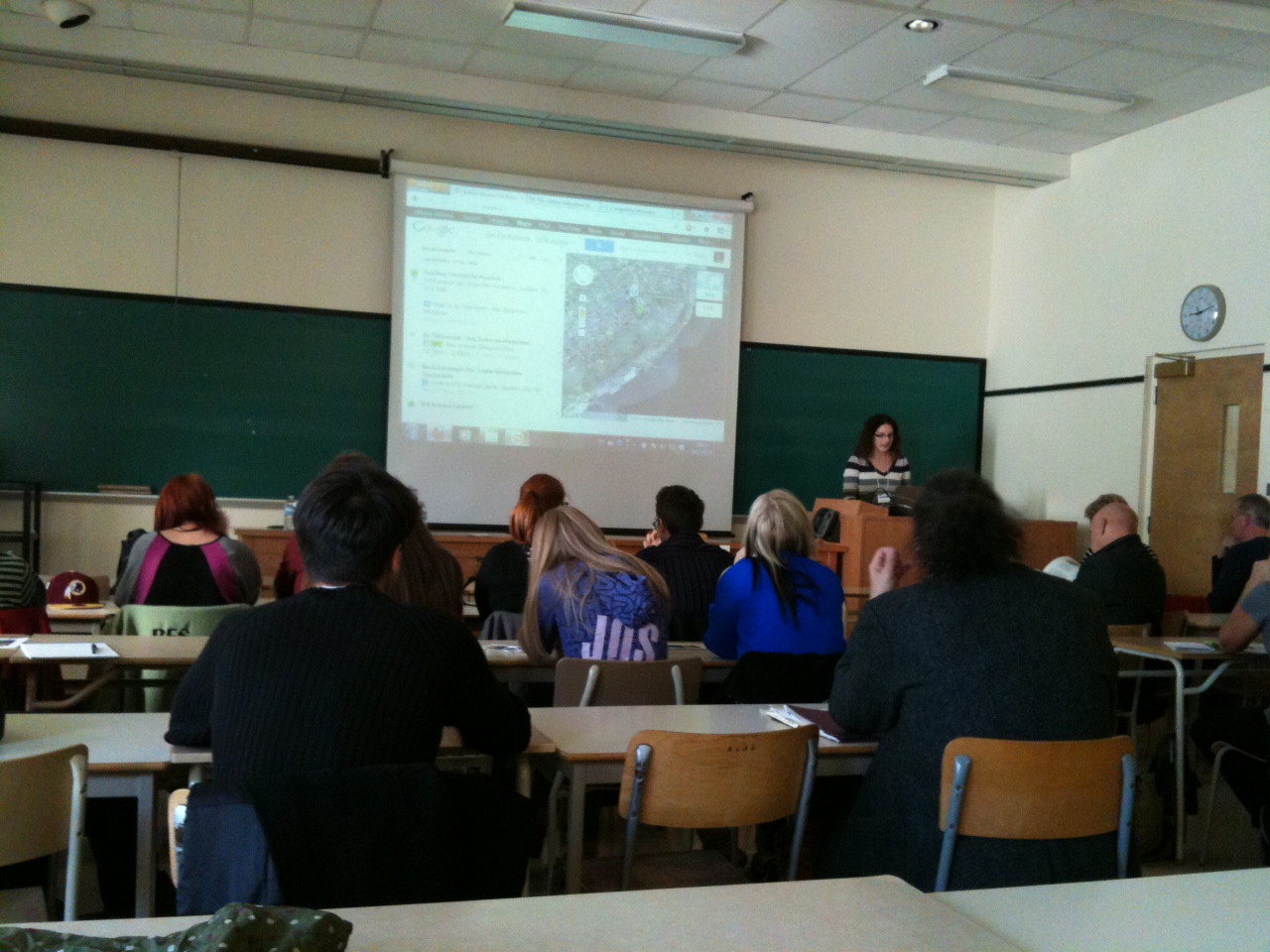 We had a very stimulating day at "History and Emotion: Between Collective Memory and Historical Thinking", a graduate THEN-HiER sponsored conference at the University of Laval in Quebec City.
The day began with a keynote address by Dr. Carla Peck who examined the importance of providing historical context to history teaching as well as an analysis of levels of historical thinking. Subsequent presentations were made by Chantal Rivard and Marc-Andre Lauzon, practicing teachers in Quebec who shared their pedagogical insights.
The second half of the morning was devoted to museum-based history pedagogy and included Alain Frechette, from the Stewart Museum in Montreal, who sported a kilt and spoke about Scottish and Irish heritage in Quebec.
Danny Robertson from the Wendat-Huron Museum in Wendake spoke about teaching students about residential schooling through empathetic exhibitions. Robertson's presentation showcased how empathy as an approach could radically shift exhibition design and museum education conceptualizations. Robertson spoke about the recent "Memoire Rouge" exhibit and how an empathetic approach worked to counter the cycle of negativity and victimization that survivors of residential schools that the museum consulted indicated that they wanted to move beyond. The exhibit, Robertson relates, is set up as six modules that trace the experience of some residential school survivors, grouped under the headings of Rupture, Isolation, The Return and Memories.
The purpose of the exhibit was not to make children uncomfortable: rather, it was to try to explain the systemic nature of the phenomenon and try and understand why it happened. The focus of the exhibit is not really on objects themselves, but rather on the lived experiences of residential school survivors. The exhibit also includes recorded testimony in the form of films, using the voices of survivors. In terms of pedagogical lessons, the programming focuses on making ethnocentrism and racism comprehensible by looking at larger social systemically racist attitudes towards non-European peoples. Because the museum staff understood the emotional nature of the exhibit they also took the time to build in a de-briefing session where students are invited to express what they have learned and express how they feel about it.
The Huron-Wendat museum, by using empathy as the exhibitionary mode, is creating historically meaningful exhibits that challenge the notion that children are not able to handle this material.
These are powerful narratives, and calling them difficult histories sequesters where these histories get told. We suggest that instead of viewing them as difficult we view them as powerful opportunities to bring in necessary historical narratives. The fact that it's difficult means that it has to be told. We'd like to challenge teachers across the country to address these histories.
We'll be blogging about the Colloque International des Didactiques de l'Histoire, de la Geographie, et de l'Education a la Citoyennete. A Bientot!
Kate Zankowicz
Rose Fine-Meyer