Saskatchewan's Archaeology Caravan Curriculum Development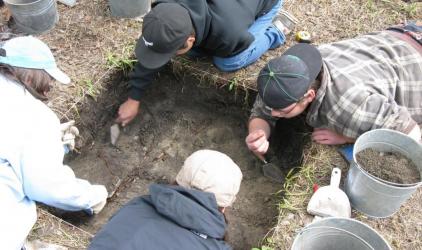 The Saskatchewan Archaeological Society (SAS) had a two-part vision focused on incorporating archaeology into the Evergreen Curriculum. In Part I they developed an 'archaeo-kit' incorporating both instructional resources as well as hands-on activities that is accessible to all schools in Saskatchewan. In Part II they created a travelling Archaeology Caravan, which tours to primary and secondary schools throughout Saskatchewan in order to teach students and educators about the province's extensive and vibrant human history.
Link to the curriculum resource.