Laurier Era e-book - based on real letters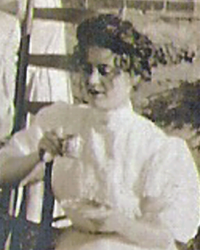 Threshold Girl is a free e-book in pdf format about an Anglo-Quebec student in 1911/12. It is based on real letters from the era.
The e-book, which has a child-labour and Two Solitudes theme, is posted at www.tighsolas.ca/page10.pdf.pdf
The background letters from spring and summer 1911 (lightly edited and annotated) are posted at www.tighsolas.ca/page12.pdf.pdf
Many family photos, both studio and 'snap' are also availabe on the blog Flo in the City- A work in progress. The letters, in their raw, original form are posted on www.tighsolas.ca (with a great deal of background).
Complete household accounts from 1883 to 1921 also exist.