Museums and the Past: Constructing Historical Consciousness, fifth title in the THEN/HiER book series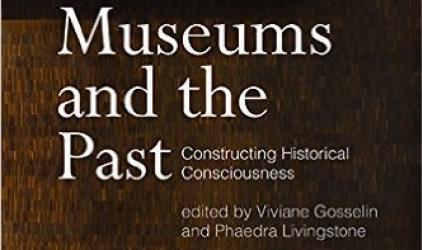 This vibrant new collection edited by Viviane Gosselin and Phaedra Livingstone explores the central role of museums as memory keepers and makers.
The idea of historical consciousness – how our conception of the past shapes our sense of the present and of the future – is of growing importance for cultural institutions in North America. In the collections they assemble and the exhibitions they create, museums reinvent and reconstruct our understanding of past events. Using case studies and observations from a Canadian context, Museums and the Past considers how the modern museum fosters public perceptions of history.
Bridging contemporary discussions on the relationship between historical consciousness and museum practice, the contributors reflect on the challenges, controversies, and changing technologies used in maintaining and developing museums and heritage sites as meaningful places of memory and learning. The result is an engaging and dynamic range of new perspectives on the modern museum's narrative and pedagogical responsibilities as well as on how Canadian museums continue to shape the way we make sense of the past and of ourselves. The book contributes to the ongoing dialogue about the function of public museums in civil society in Canada and elsewhere.
Order your copy today from UBC Press.