Approaching the Past - Vancouver Maritime Museum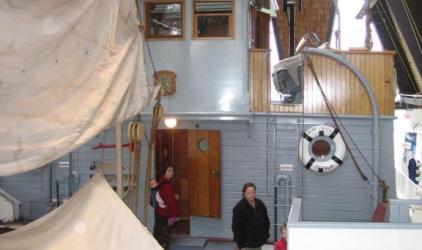 Thursday November 26, 2015 from 5:00 to 7:30 pm
Vancouver Maritime Museum and St. Roch National Historic Site
This event included a presentation about the Vancouver Maritime Museum's education programs, with an emphasis on its Arctic programs in conjunction with the current feature exhibit, Across the Top of the World: Quest for the Northwest Passage. Participants then enjoyed a guided tour, led by a docent, aboard the RCMPV St. Roch.
The Vancouver Maritime Museum offers school programs for classes from preschool to high school. All programs are designed to assist teachers in meeting the requirements of the BC social studies and science curriculum. Trained education volunteers lead small groups of students through hands-on and participatory activities designed to stimulate creative and critical thinking.
See http://www.vancouvermaritimemuseum.com/education for more information.
Photo: By Marcin Chady (originally posted to Flickr as IMG_1917) [CC BY 2.0 (http://creativecommons.org/licenses/by/2.0)], via Wikimedia Commons