Approaching the Past: History of Baseball in Vancouver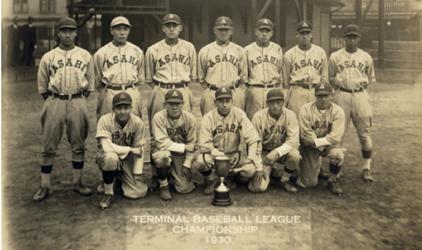 The most recent Approaching the Past event, "History of Baseball in Vancouver," was held on Wednesday, June 17, 2015 from 5:30 pm to 7:30 pm at Nat Bailey Stadium.
Kit Krieger, Society for American Baseball Research, Tom Hawthorn, newspaper and magazine writer, and Josh Coward, Executive Director of the Nikkei Place Foundation, provided informative talks on Vancouver baseball history. After the talks, Kit gave a tour of the Bud Kerr Baseball Museum, located inside the stadium. Participants enjoyed hot dogs and burgers.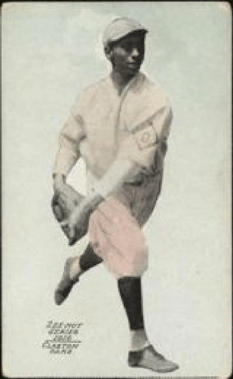 Photos: (above) Vancouver Asahi baseball club, Terminal Baseball League Championship, Eddie Kitagawa as manager, 1930. Courtesy of the Kitagawa Family. http://www.virtualmuseum.ca/edu/ViewLoitCollection.do?method=preview&lan...
(right) "Jimmy Claxton" by Source (WP:NFCC#4). Licensed under Fair use via Wikipedia - http://en.wikipedia.org/wiki/File:Jimmy_Claxton.png#/media/File:Jimmy_Claxton.png