The Women's Resource Education Collection: Linking Diverse Women's Histories to the Classroom
Posted by
Kate Zankowicz
17 February 2014 - 6:37pm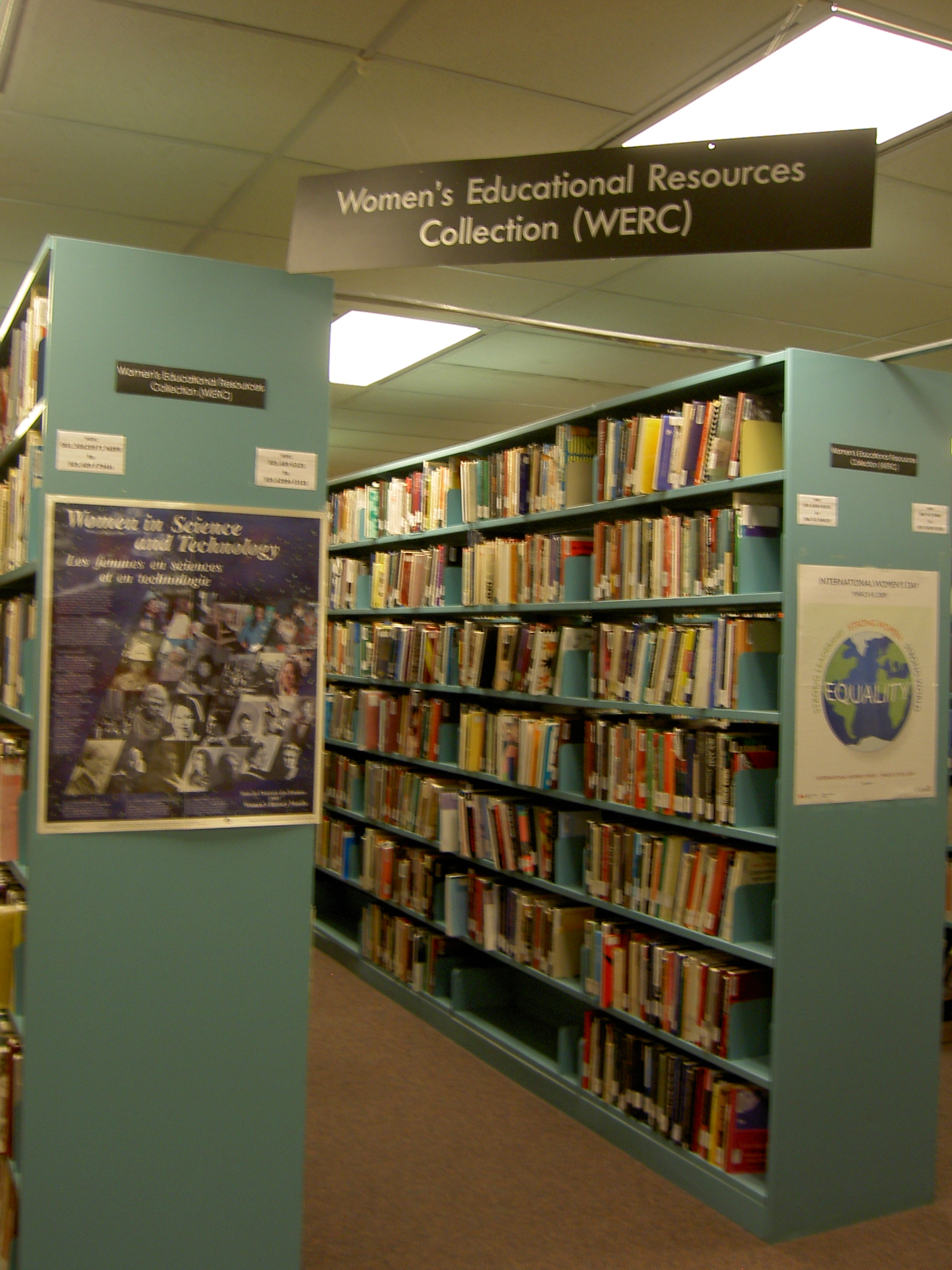 Last week's HerstoriesCafe event took place at the Ontario Institute for Studies in Education (OISE) and honoured the work of Frieda Forman, who established OISE's Women's Education Resource Center. The center grew out of a project that began in 1976 in Toronto, developing as Forman recalled, from the political passion that was the women's movement. This was prior to the inauguration of women's studies faculties, in the days when there weren't any PhDs offered in women's studies because the discipline didn't exist.
The work Forman collected was various and vast, with both a global and Canadian focus. Forman essentially bought entire shelves from the women's book store, and began collecting and archiving aspects of feminist visual culture, including posters, photos and other ephemera. Her efforts resulted in what she calls the "one of the largest collection of women's resources in the English speaking world." What this also meant was that teachers who wanted to include more women's histories in their classes could access the material as classroom resources. The "women's kit" was available for teachers-in-training to use in their schools and community members also made regular use of the collections, as membership was only $1 a year. The center was run according to feminist principles and so it was decided that although the collection was located at OISE, you didn't need a student card to take out resources.
Forman recalled the glory days, when she was fully funded to travel across the country collecting women's material for the archives. There was way more money to initiate projects and run programming in the 1970s and 80s, and it was not unusual to receive hundreds of thousands of dollars in support of women's history projects.
Unfortunately, the center closed when OISE merged with the University of Toronto in 1998. However, the book collection is still on the second floor, and the library has plans to digitize the posters in the archives online.
This development bodes well for teachers who are looking for ways to insert narratives about women's historical experiences into their course studies. Click here for more details about WERC and stay tuned for digitized women's history content!
How do you incorporate diverse local histories into your history lessons?
Photo: Women's Educational Resources Collection, OISE, author's photo.